A moment just after, 2021
Installation view, Atenor, The Hague,
Netherlands
---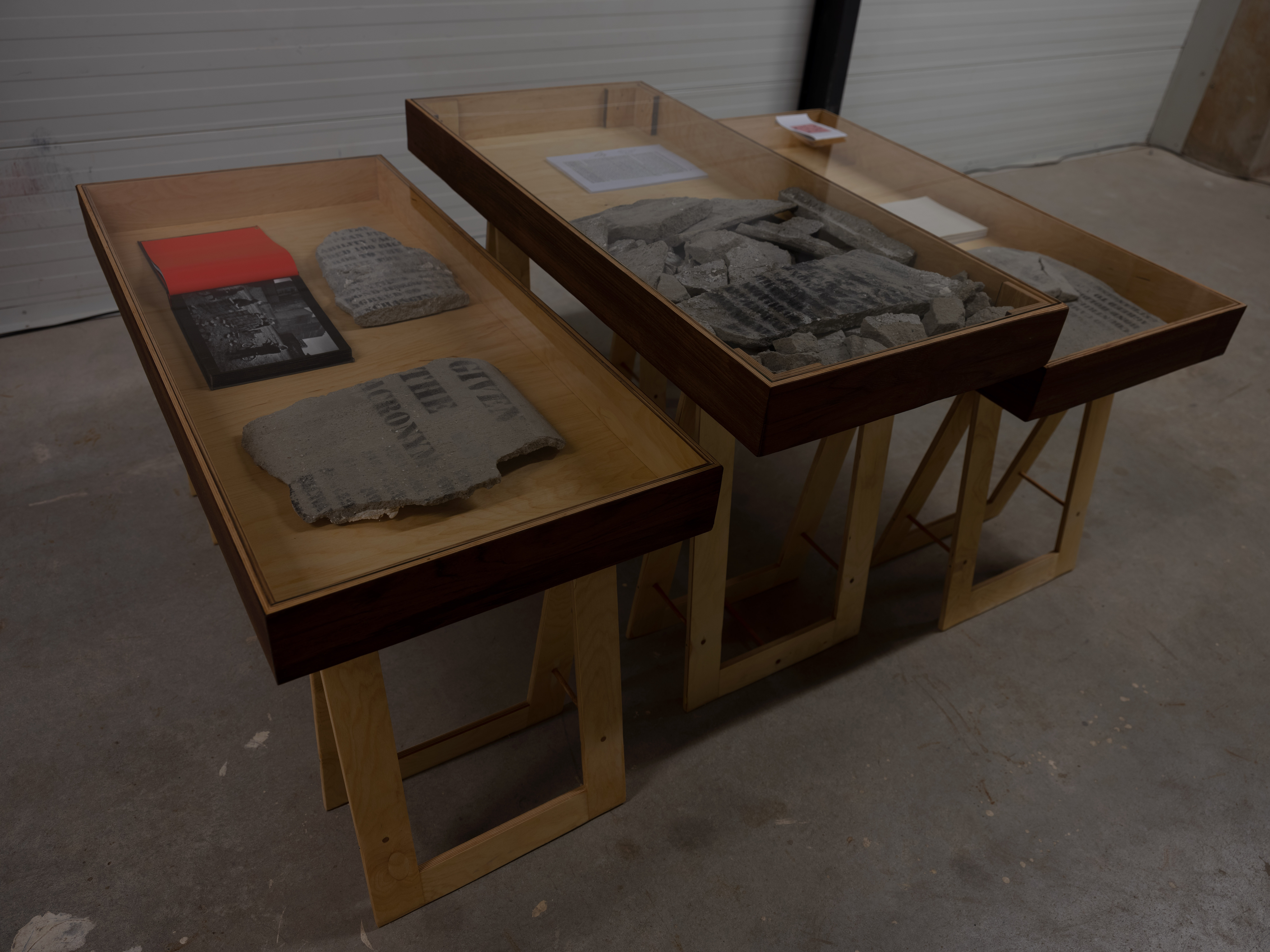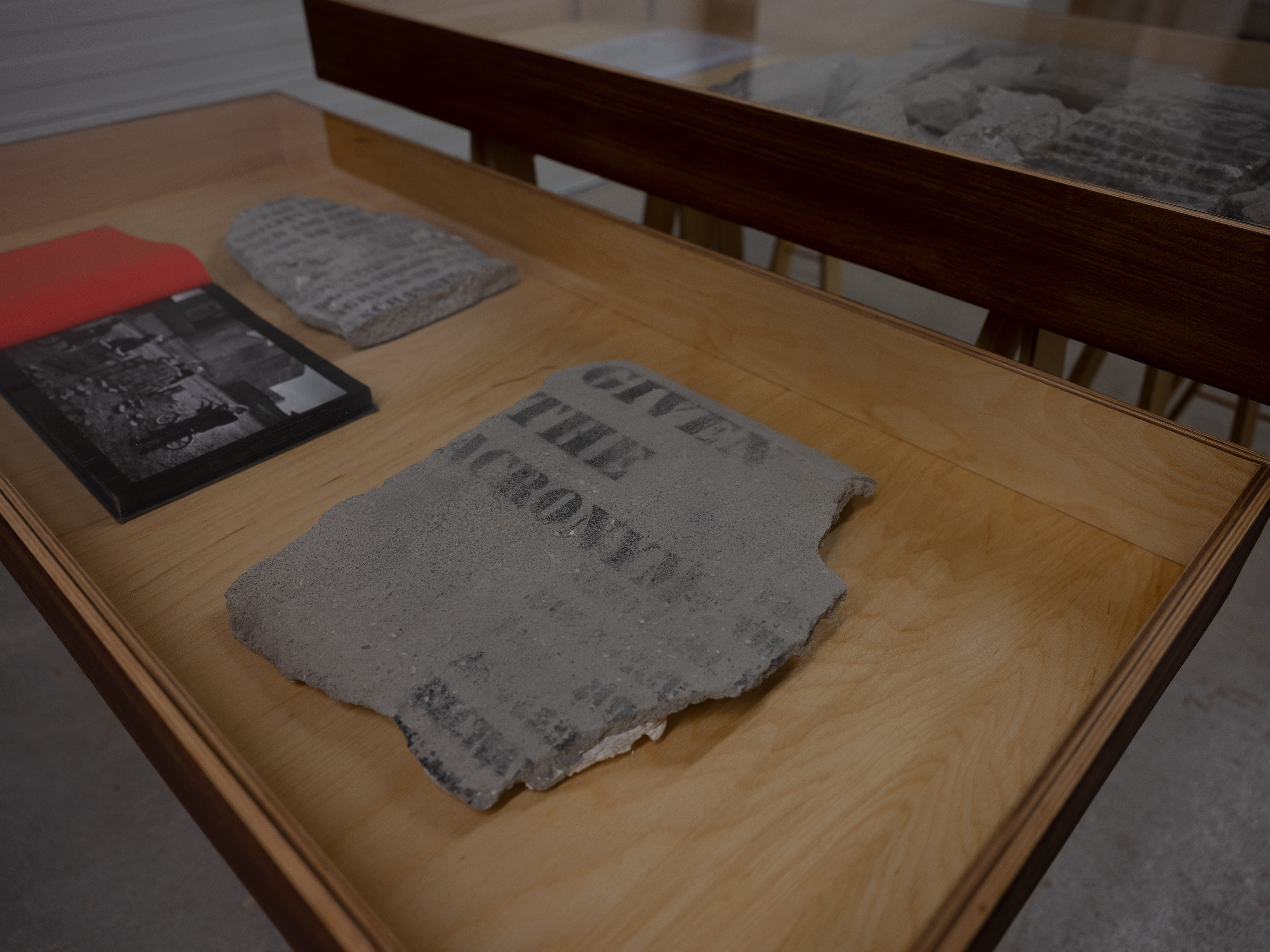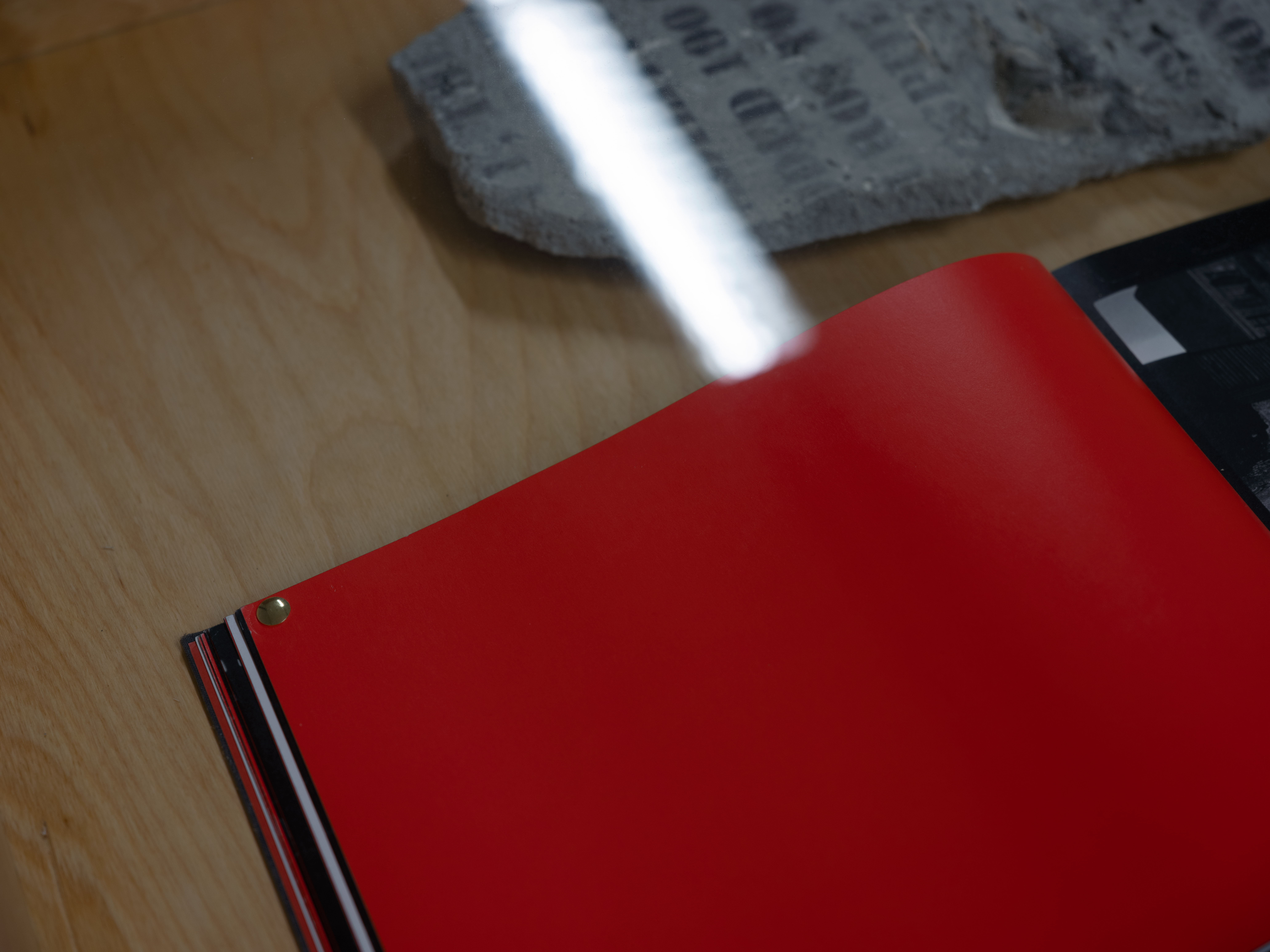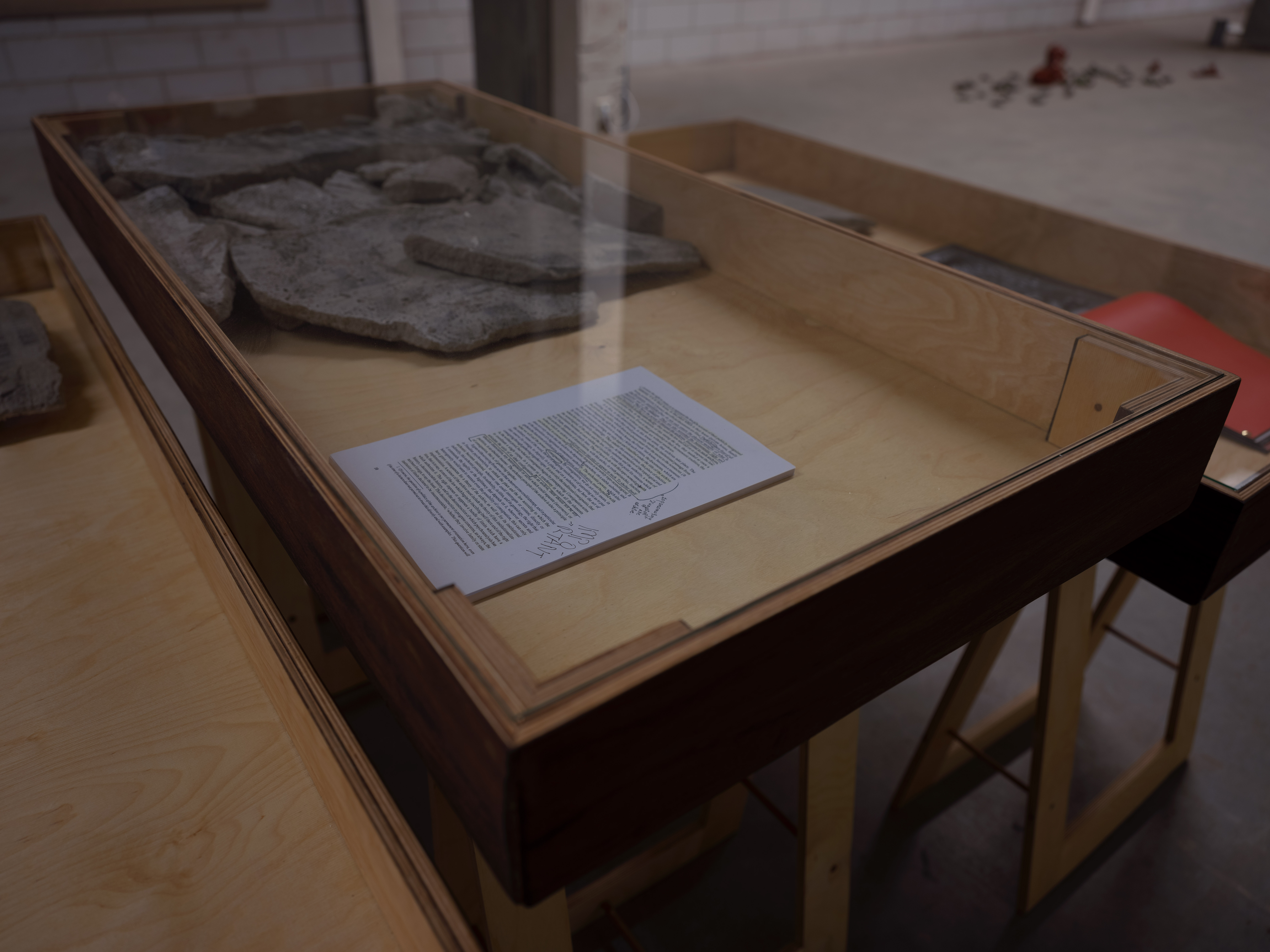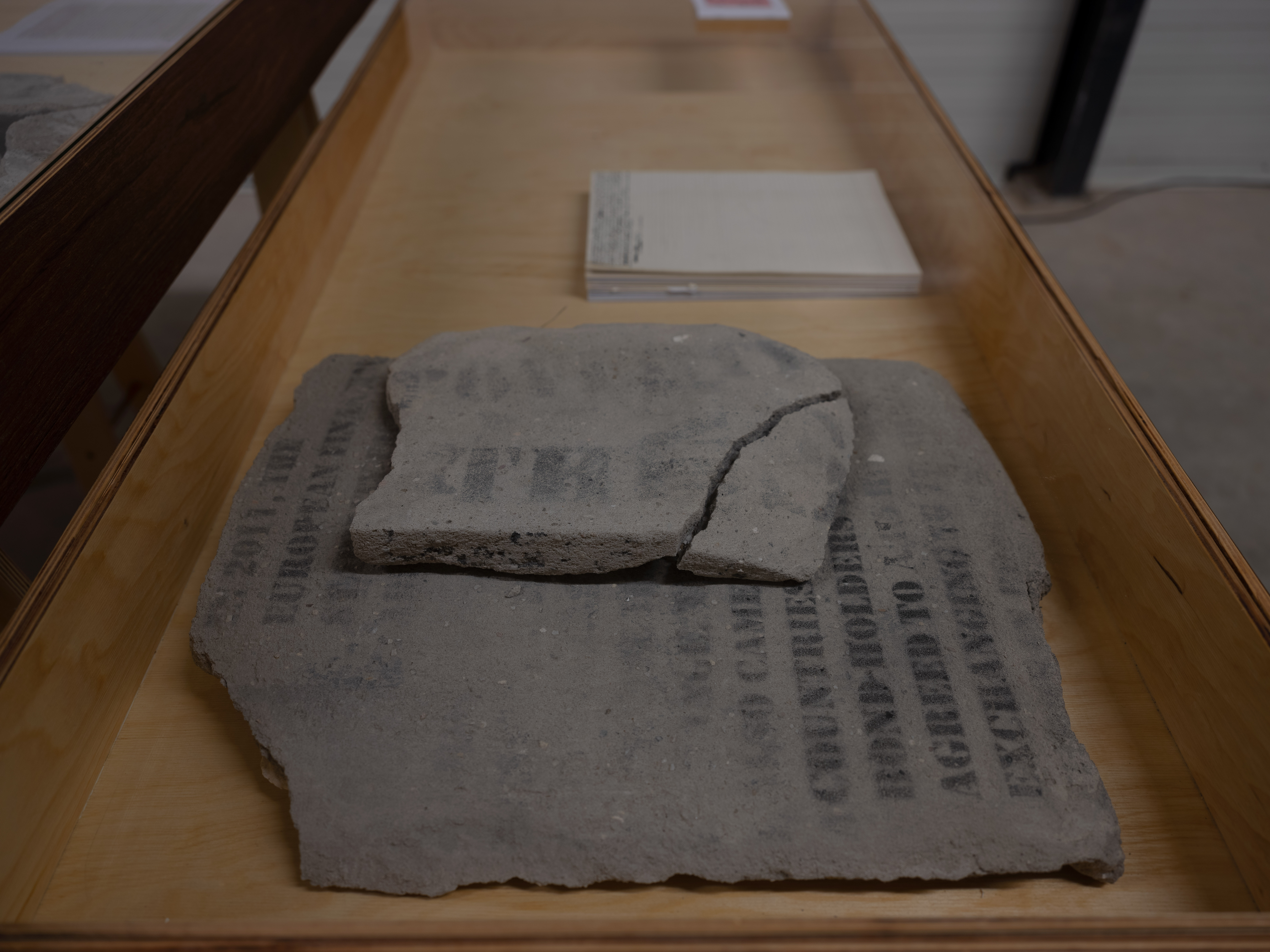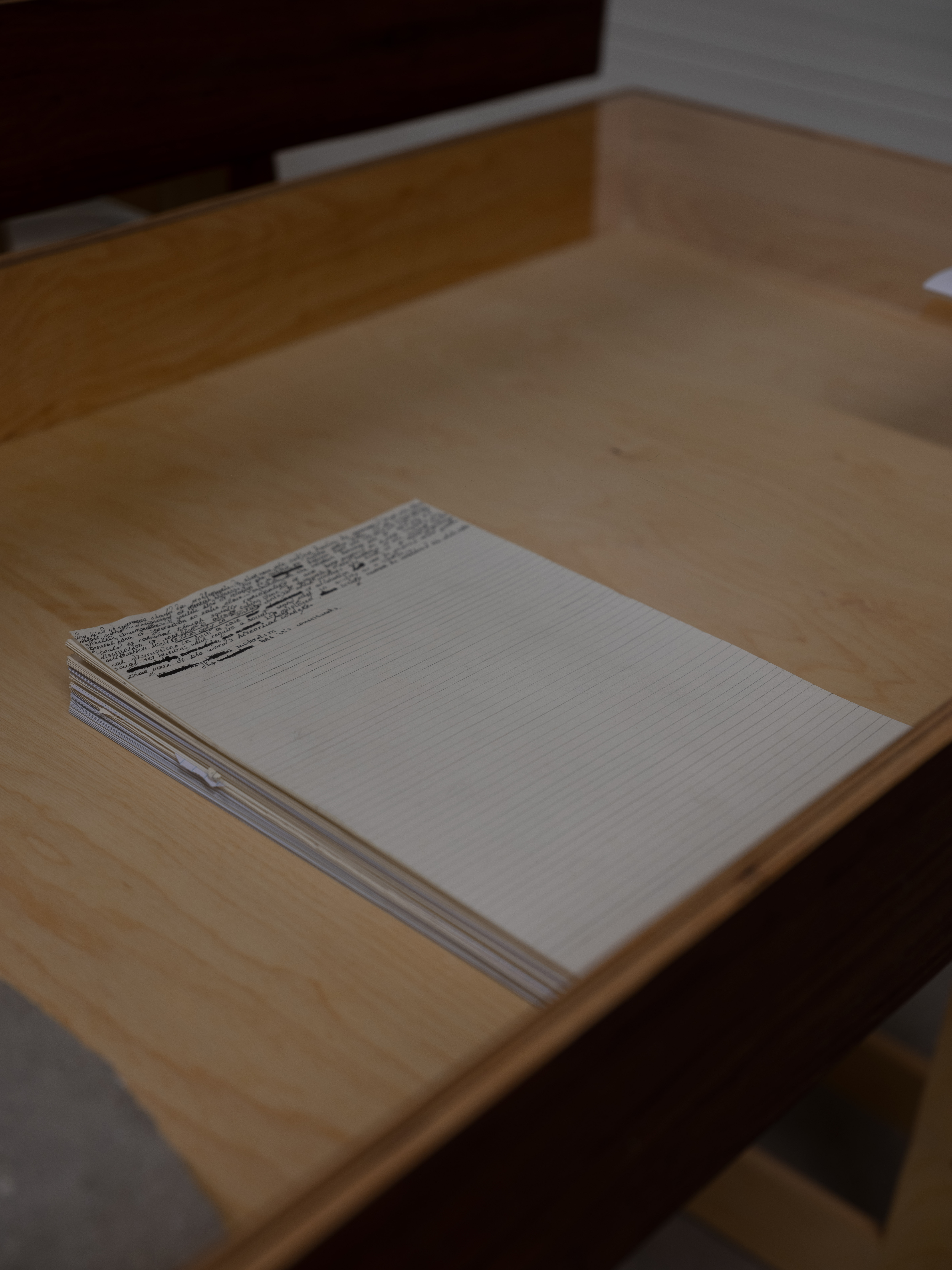 Wood, steel, concrete, personal writings, article: Jacques, and Eric Prenowitz, Archive Fever: A Freudian Impression, published in 1995.Book: Depardon, Raymond. Berlin: Fragmente Einer Deutschen Geschichte. Steidl, 2015.


Derrida defined hospitality as inviting and welcoming the 'stranger'. This takes place on different levels: the personal level where the 'stranger' is welcomed into the home; and the level of individual countries. His interest was heightened by the etymology of 'hospitality', being from a Latin root, but derived from two proto-Indo-European words which have the meanings of 'stranger', 'guest' and 'power'.[1]
In this sense, the "deconstructed" idea of hospitality resonates with the binary power relation between guest and host; but also, as: an essential 'self limitation' built right into the idea of hospitality, which preserves the distance between one's own and the 'stranger', between owning one's own property and inviting the 'other' into one's home.[2]
Therefore, according to Derrida, hospitality is always conditional. Derrida proposed that hospitality negates its own definition by entailing a form of hostility with the term he invented. The host is always the one who sets the rules for the guest. Therefore, the virtue of hospitableness entails the host's power to provide shelter to the guest. In other words, for hospitality to take place, there should be an a priori knowledge of the guest as the 'other' or 'outsider.' Vice versa, the guest, must meet the criteria of this a priori knowledge stated by its host for hospitality to finally take place. If not, then we speak about the concept of absolute, or unconditional hospitality, according to which the host is unaware of the outsider's nature:

Unconditional hospitality implies that you don't ask the other, the newcomer, the guest to give anything back, or even to identify himself or herself. Even if the other deprives you of your mastery or your home, you have to accept this. It is terrible to accept this, but that is the condition of unconditional hospitality: that you give up the mastery of your space, your home, your nation. It is unbearable. If, however, there is pure hospitality, it should be pushed to this extreme.[3]
In that manner, documenta, while being a guest, obliged its host to behave in a particular civilized way. Or put it more radically, the initial roles between documenta and Greece had then been reversed: documenta was acting as a host while it treated Greece as its guest, the exotic 'other.'

"A moment just after" consists of visual research regarding documenta's dislocation to the Athenian capital. Its objective in particular is to investigate the initial roles between documenta 14 and Greece.
[1] O'Gorman, Kevin. "Jacques Derrida's philosophy of hospitality". Hospitality Review. 8, (2006), p.51.

[2] Ibid.

[3] Ibid., p.53.